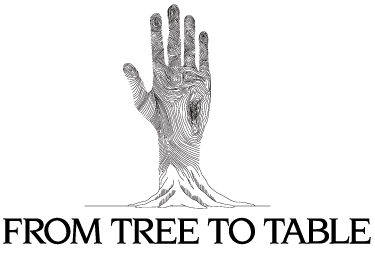 Living Edge Designs is located in the beautiful Hudson Valley town of Rhinebeck NY.
We hand craft unique "live edge" cutting and serving boards out of a variety of local hardwoods including Walnut, Cherry, Sugar Maple, Locust, and Sycamore. Each of our hand crafted boards is a celebration of the natural color, spectacular grain, unique irregularities, and organic "live edge" of the tree.
Our products are made with ethically harvested wood and we take pride in giving dead standing and storm damaged trees a new purpose.
First the logs and branches are cut into flitches or rough slabs and slowly air dried. Then the board shapes are hand-drawn and carefully designed to preserve and highlight the natural characteristics of the wood, while creating an item that is well-designed, functional, and aesthetically pleasing. Our meticulous, multi step sanding process refines all of the surfaces. Finally, each piece is hot branded with our logo and natural Walnut Oil is applied to season and protect the surface.
"From Tree To Table" each one of our cutting and serving pieces is a one-of-a-kind, functional work of art.

A fallen root mass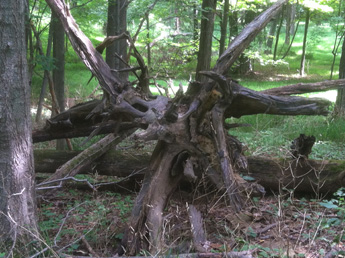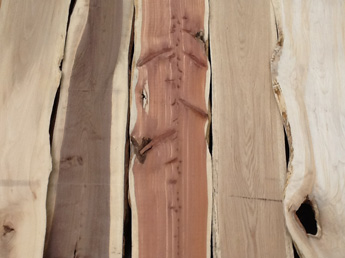 Wood Flitches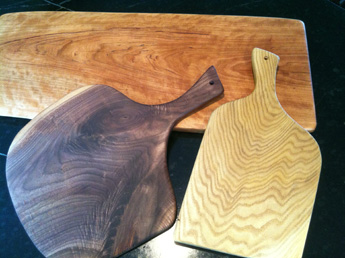 The finished product